CATCHING THE SURFER'S EYE
 As websites become crucial to how companies get customers, quality web copy becomes crucially important. Those searching the web for business like yours need to see in a glance you have what they're looking for. 
COMPARE OLD WEB COPY TO NEW WEB COPY
 Say you're searching online for a company to digitize your family video. You want quality, a fair price and someone who understands the value of your family video. Which of the following would interest you more? Which better provides the information you're looking for?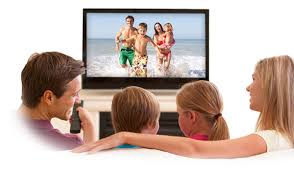 ORIGINAL WEB COPY

 

ROBERT'S EDITED WEB COPY

What is the true meaning of "priceless?"

I'm a filmmaker with a wonderful family. As you can imagine, I have filmed many hours of family videos over the years. How many families just in America this last year lost their videos because of hurricanes, tornadoes, fire and theft? 

What would it cost to replace them?

Priceless. 

Take a moment to visit the locations above If you have family videos it will be worth a look.

 

How important is your family video?

I'm a filmmaker with a wonderful family. Like many of you, I've recorded hours and hours of family video over the years. It's a family record as valuable to me as I'm sure yours is to you. 

Why digitize?

Digitized family video will be there all your life and for future generations. Digitizing can preserve it against accidental loss, organize it for easy access, even edit it into enjoyable shows for family gatherings or special celebrations.  

Take a brief tour of my digitizing service.

You'll find me a full-service provider, affordable and personable. Being semi-retired, I want this to be a personal business, not a large one. My main interest is working with a few good clients to digitize your video in a way that pleases you in every detail.

 
LONG EXPERIENCE IN THIS NEW MEDIUM
Old print copy does not translate well to a website. A writer of web copy has to understand this new medium and the language that works best in it. Robert's work as an on-line writing teacher (since the pioneer program at The New School in 1992) gives him long-practiced insight into making web copy strong, clear and likeable. 
For a New York Times review of Robert's online writing class, click HERE.
To make your web copy stand out,

contact

Robert for a free consult.